EXORSA v4.0
the beginning
CS MANIA
Helpline
9038073878 / 7029611608
CS MANIA - Counter Strike 1.6 Contest
Powered by- GIGABYTE XTREME GAMING
---
| | |
| --- | --- |
| On demand of students, a gaming event has been introduced this year in the form of CS MANIA - Counter Strike 1.6 Contest. It will be an Offline Event, which will be organized at a Gaming Lounge. | |
---
Powered by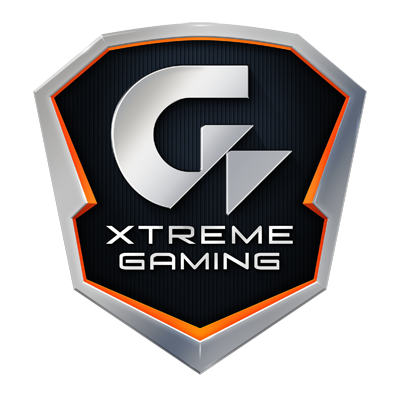 ---
CS MANIA Team Details
Match Schedule
Points Rule / Points Table / Result
---
Event Details
Each Team will consist of 6 Players at max of which only 5 will play at a time in particular match. Each Team will have a Team Captain.
Players of a Team can be from different colleges.
Registration Fee - Rs. 700/- per Team (Players of registered Team can participate in all other Events of EXORSA v4.0, free of cost.)
Counter Strike Version : 1.6
Event Structure: League Matches -> For Third Place - > Final (Each Team will play 2 League Matches)
Total Number of Teams : 8
Event Dates : 25th September, 2016
Venue : INFI Lounge, FE 298, Sector- 3, Salt Lake, Kolkata - 700106
---
Registration Closed!!
---
Important
Out of 5 Players in a match, maximum one Player can be from other University / School and rest 4 Players should be from any college afiiliated to WBUT (MAKAUT) / Techno India University / Adamas University / UEM.
The players are required to bring their own mouse, mouse pad and headset.
Players of each registered Team can participate in all other Events of EXORSA v4.0, free of cost.
---
General Rules
Game Format
Competition Method: 5 vs. 5
Players: 10 total (5 on each team)
Map: Map will be decided by Toss between two teams just before a match.
Max Rounds Format: 7 rounds as Offense, and 7 rounds as Defense per team until the victory condition is met
Victory Condition: The first team to win 8 rounds in regulation or the team that wins the overtime period.
Buytime: 15 seconds
Startmoney: $800 for regulation play
Freezetime: 15 seconds
C4 Timer: 35 seconds
In-Game Messaging and Communication:
Competitors are not allowed to use global in-game chat in an abusive, offensive, vulgar or spamming manner at any point during a match. This includes pre-match, intermission and post-match periods as well.
When a match is live, only team captains are allowed to use global in-game messages between rounds or at half time, other players must use team-only in-game messages.
Violators of these rules are subject to penalties at the administrators' discretion, which may include player suspension(s) or forfeiture of the match.
All match disputes must be filed by a team captain during regulation play, or within 5 minutes after the match's conclusion.
---
Prizes
1st Prize - Rs. 2,500/-, 5 XTREME Gaming Premium T-shirts from GIGABYTE Technology and Rs. 1000 Voucher from INFI Lounge
2nd Prize - Rs. 1,500/-
3rd Prize - Rs. 1,000/-
Each participant of CS MANIA will get 1 hour of free Gameplay at the INFI Lounge.